Munich International
Patent Law Conference
2021
Trade secrets in patent infringement cases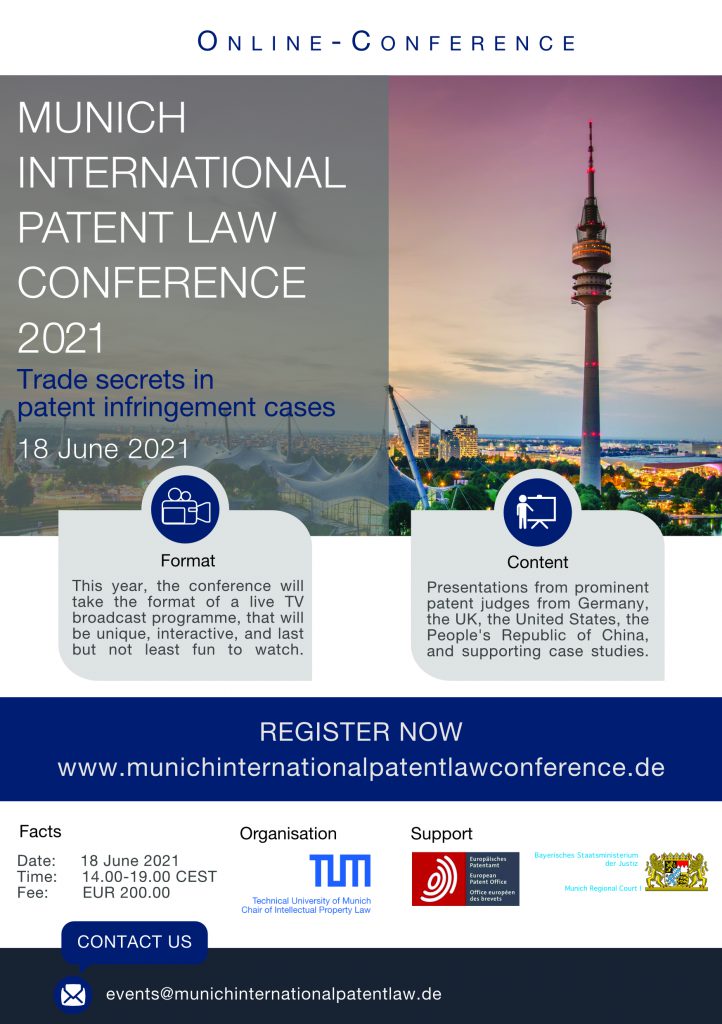 Munich International Patent Law Conference 2021 topic outline:
Trade secrets in patent infringement cases
Patents protect inventions. In many cases, however, patents alone cannot or shall not protect a technology; for many reasons: budgetary limitations, enforceability, and optimized protection strategies, to name just a few. Then, trade secrecy (TS) may just be another option for protecting technology . And when it comes to the protection of managerial information, trade secrecy is the only protection regime available in the first place; simply because for non-technical information, IP rights usually are not available.
Here, SEP licensing conditions are one example ; as in a case before the Düsseldorf Higher Regional Court, where the issue was, whether a SEP licensor in a SEP infringement case needed to disclose previous licensing agreements' conditions in order to prove that said conditions, that the patent license seeker had refused to accept, were non-discriminatory.
In patent infringement cases, trade secrets can occur in many settings: not only in connection with SEPs, but even more so, when it comes to business information needed for the calculation of damages . Sec 145a German PatG, which is likely to soon became law as part of the 2nd Statute for the modernization of patent law, indicates that.
With TS protection in the EU having been revised and approximated by the EU TS Directive (EU) 2016/943 that by now all EU member states (and thus most EPO members states) have transposed into their national laws, this is the right time to explore the reach of TS protection in Germany, the UK, the U.S., and, for the first time, also in China.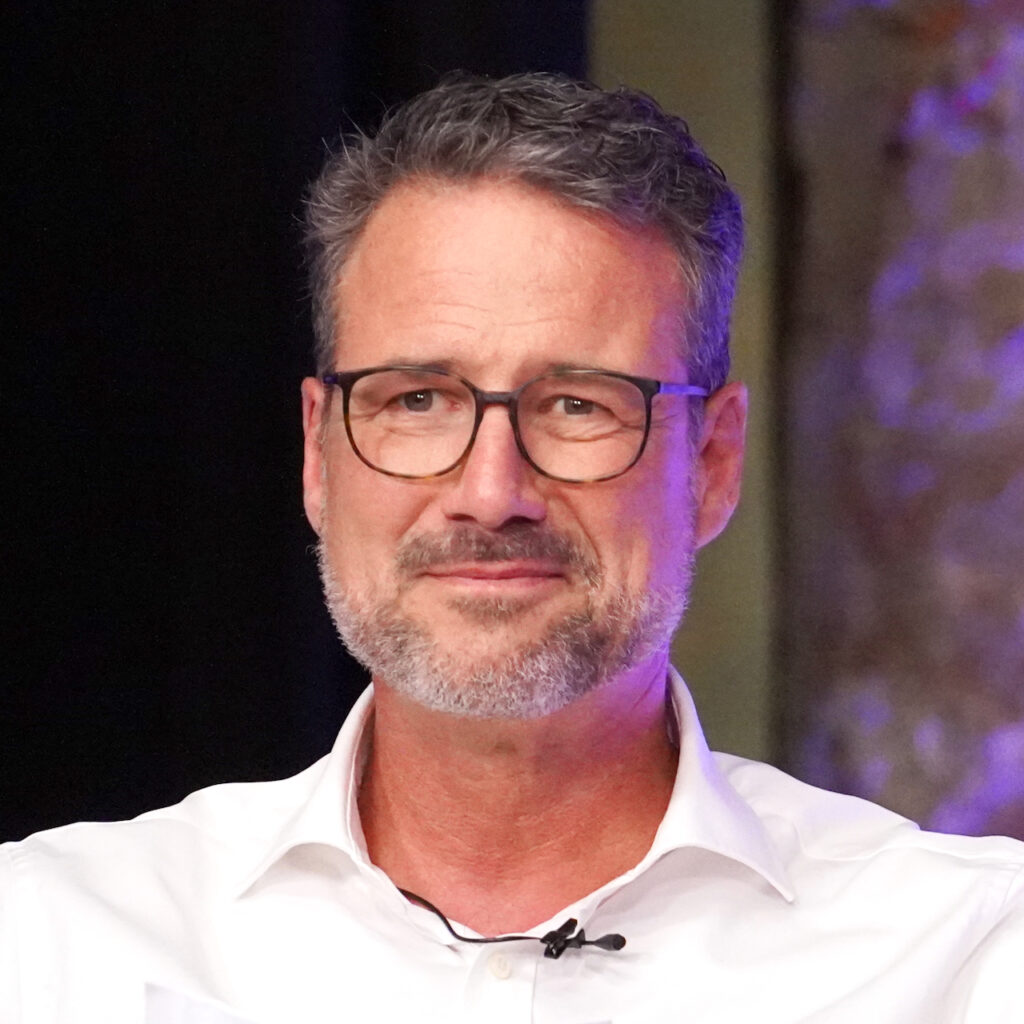 Chair of Intellectual Property Law, Technical University of Munich, Germany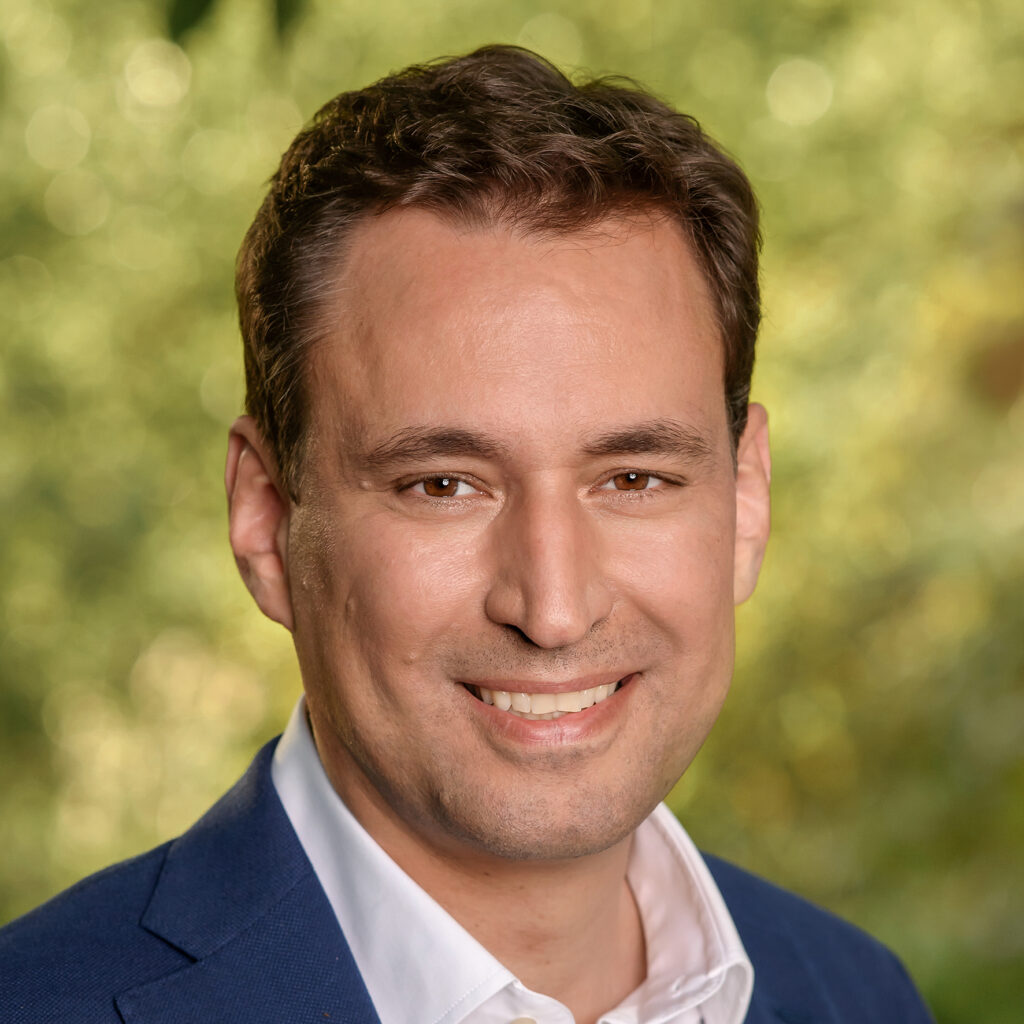 State Minister of Justice
Free State of Bavaria, Germany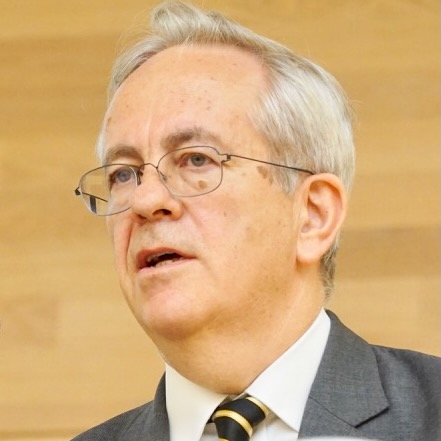 The Rt Hon Sir Christopher Floyd
Lord Justice of Appeal (ret.)
Court of Appeal of England and Wales, United Kingdom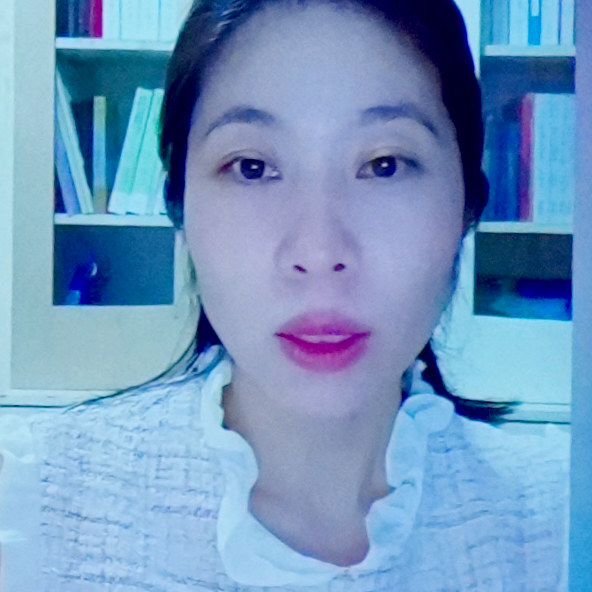 Higher People's Court of Hubei Province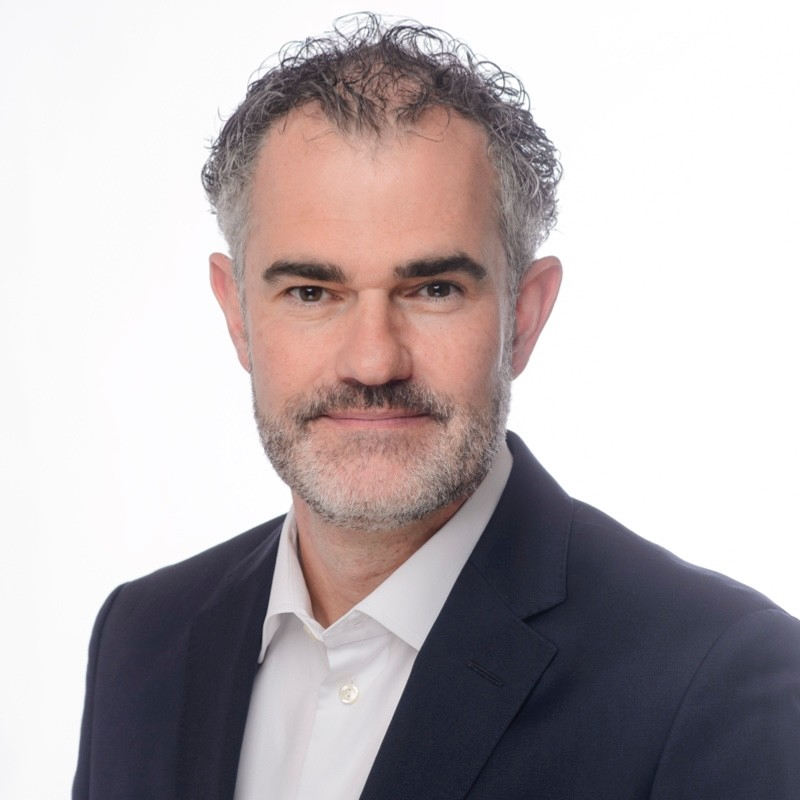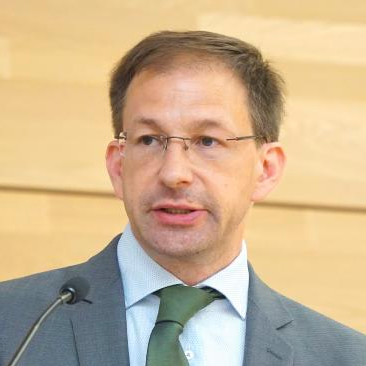 Regional Court Munich I, Germany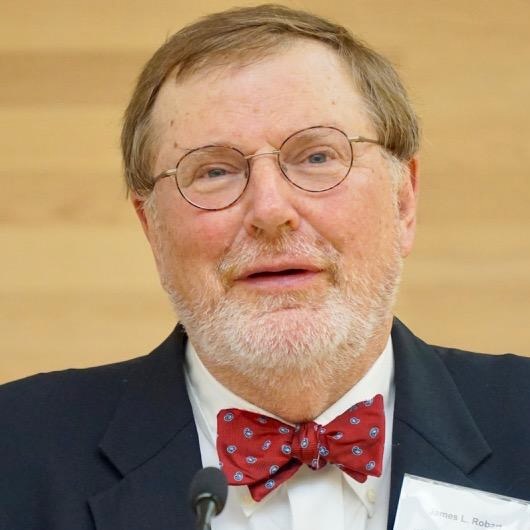 U.S. District Court for the Western District of Washington, USA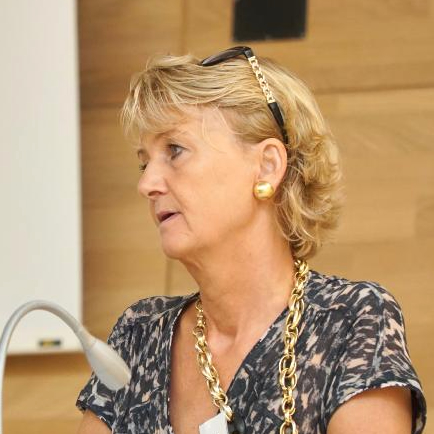 Regional Court Munich I, Germany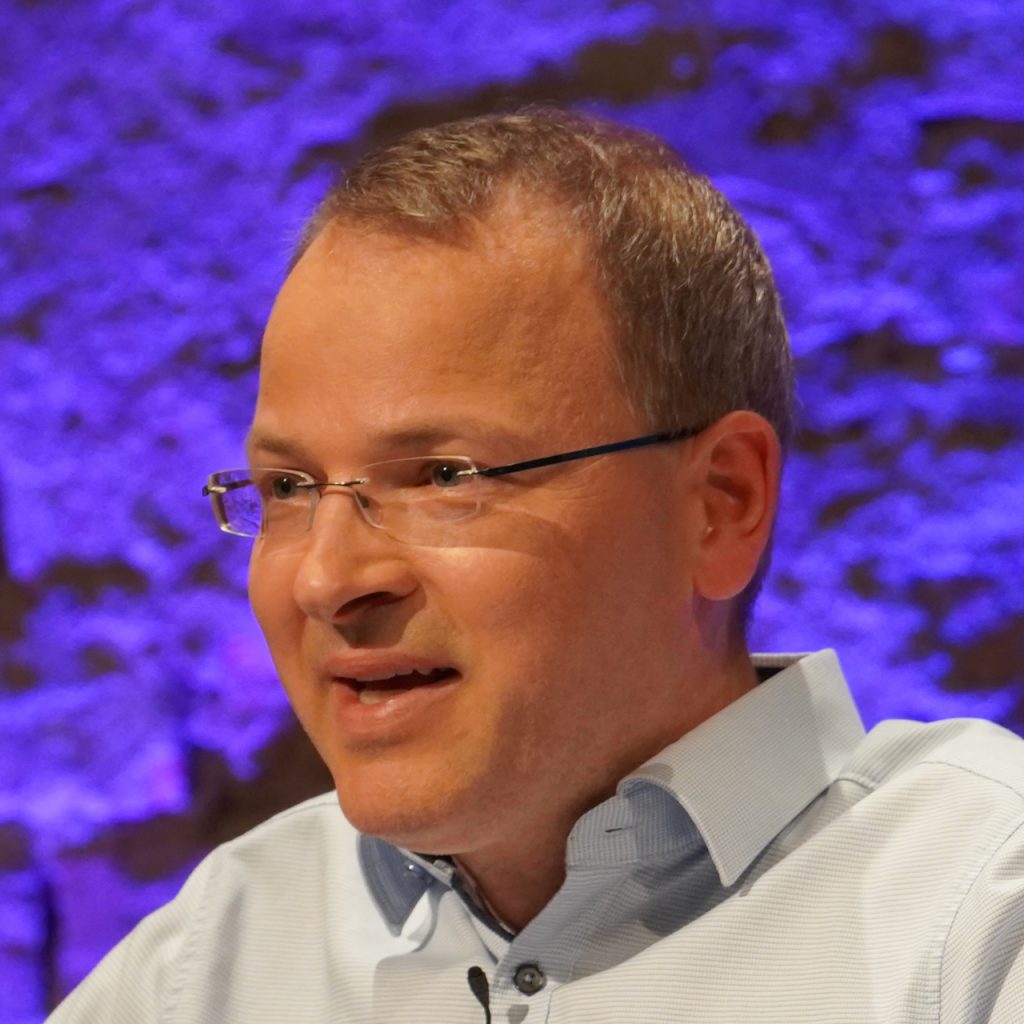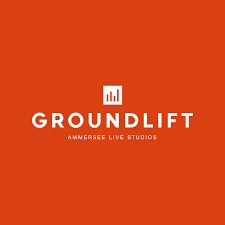 GROUNDLIFT Stream Stage, Alte Brauerei Stegen, Landsberger Str. 57, Inning am Ammersee, Germany
Munich International Patent Law Conference